Purpose, Principles and Structure
Purpose
Hōkai Nuku primarily focuses on the Ara Tūhono – Pūhoi to Wellsford Road of National Significance and seeks to:
1. Collaborate on issues of mutual interest for the Iwi and Hapū Members including cultural, social, environmental and economic interests;
2. Engage in partnerships with Crown agencies on issues of significance to the Iwi and Hapū Members collectively; and
3. To provide specialist services that include:
Liaison, consultation and engagement with the Iwi and Hapū Members; and

Cultural advice to Crown agencies.
Principles
Hōkai Nuku operates under  the following principles:
a. Rangātiratanga – Hōkai Nuku reflects a commitment to collaboration on issues between the Iwi and Hapū members as an exercise of their mana. The Iwi and Hapū Members also recognise and affirm that each Iwi and Hapū holds tino rangatiratanga within their respective rohe, the right to self-determine their Iwi and Hapū development and responsibilities to past, current and future generations of their tribal membership;
b. Aroha atu, aroha mai – that Hōkai Nuku should enhance the mana of it's Iwi and Hapū Members and seek to support the aspirations of each of the Iwi and Hapū, through the ethic and practice of reciprocity;
c. Mahi ngātahi – that the Iwi and Hapū members affirm the importance of further collaboration with other Iwi and Hapū members on matters both related to and outside of this forum;
d. Kotahitanga –the Iwi and Hapū Members will strive to work together wherever possible to achieve consensus and agree on a position in order to promote unity and consistency;
e. Te Tiriti o Waitangi – Hōkai Nuku will conduct its relationships with the Crown and other agencies in accordance with the Treaty Partnerships.
Company Structure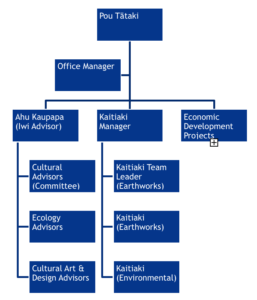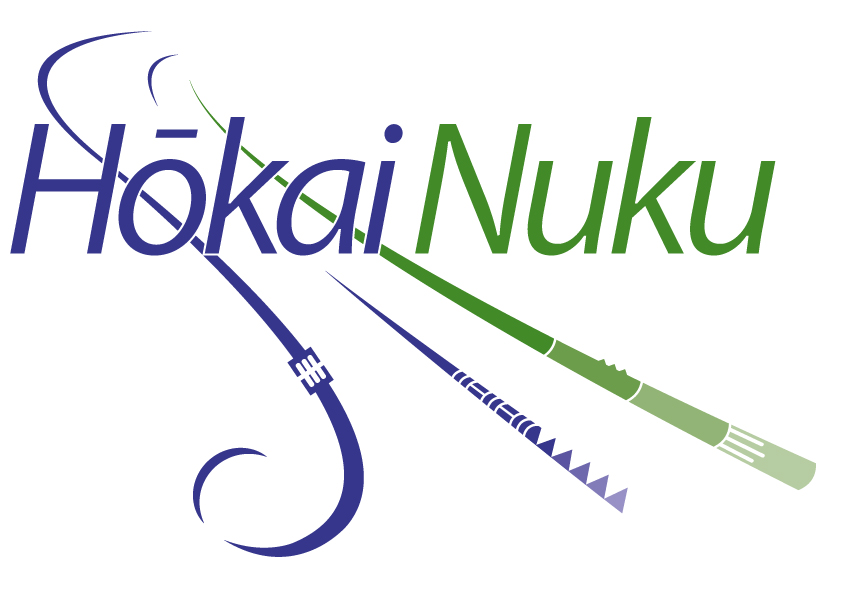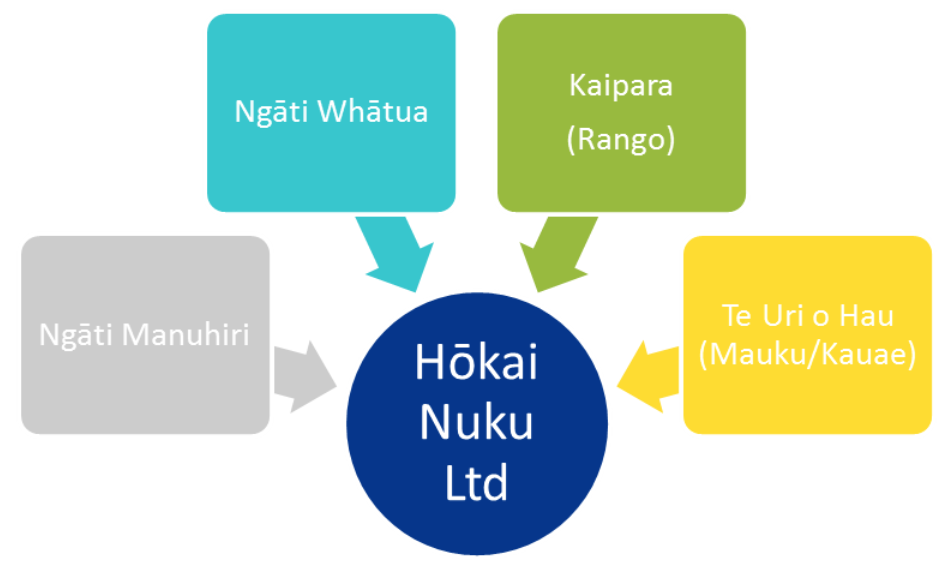 OUR NAME AND ITS MEANING…
Hōkai Nuku
"Hōkai Nuku" represents the concept of advancing forward in the quest for knowledge to share with the people.  This is also represented in the tauparapara that depicts the deity, Tane ascending to the heavenly realms in a quest to acquire the notional three baskets of higher knowledge and returning to Papatuānuku to create humankind.
Hōkai Nuku and Ara Tūhono logos created by David Harriman.
dave@ngawakacreativ.nz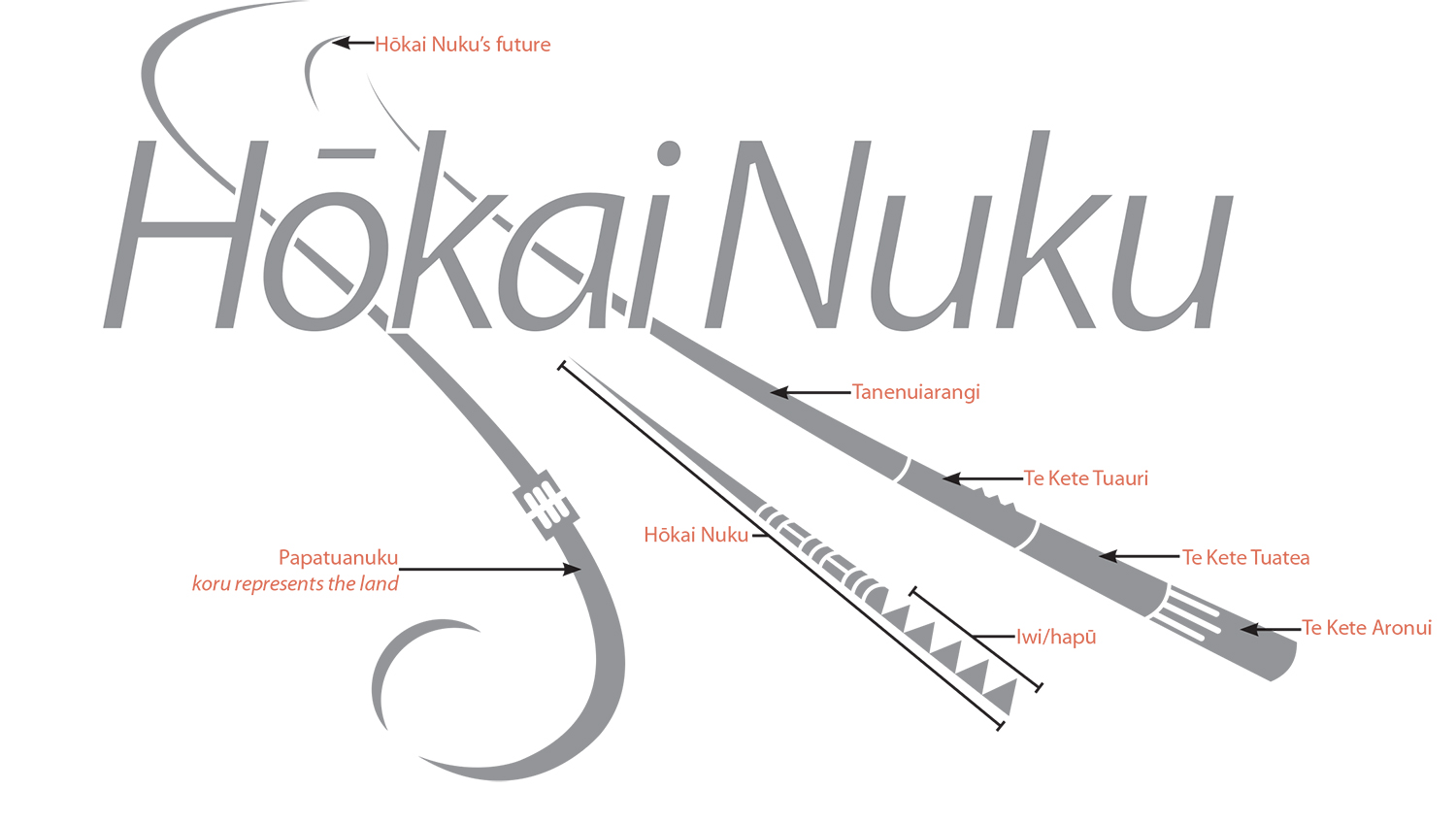 OUR PARTNERS
The relationship between the Transport Agency and Hōkai Nuku as Treaty partners has been formalised in a relationship agreement.