Hōkai Nuku | Mahi
Mahi related opportunities
Mahi (Work Related) Opportunities
E Ngā Mana, E Ngā Reo, E ngā karangatanga o te motu, Tēna Koutou Katoa
UPDATED Thursday, 19 March – 2018
We are currently looking for expression of interests for Kaitiaki
We are looking for candidates who have a passion and interest in Kaitiakitanga o Te Taiao and have an understanding of tikanga Māori. You will express a commitment to upholding the mana of whānau, hapū and iwi and show a willingness to be guided by the Hōkai Nuku principles of rangatiratanga, aroha atu – arohamai, whanaungatanga, kotahitanga, Te Tiriti o Waitangi. These roles are based in the field, casual and seasonally based. A reasonable level of fitness is required.
Please complete and send the expression of interest form and your curriculum vitae either electronically, or by post to:
Hōkai Nuku
Attn: Natasha Topia, Kaiawhina
PO Box 404260
Pūhoi 0951
Email: natasha@hokainuku.co.nz
Expression of Interest Form

Employment Opportunities
The Northern Express Group / Fletcher Acciona Joint Venture are inviting applications for the following positions:
Planning Engineer (Graduate or 2-3 years' experience)

Civil Engineers (Site Engineer level)

Quality Engineer

EA/PA – Part time role – expressions of interest only
PLANNING ENGINEER
The purpose of this role:
To provide construction planning, monitoring and controlling in terms of Works Package Programme that effectively supports the Fletcher Acciona Joint Venture project in attaining its business objectives and achieving excellence in its key result areas.
The Planning Engineer is accountable for the following:
Maintain the works package programme in such a way that it provides greater visibility, accuracy and efficiently highlighting the issues and risks

Support the construction team to prepare their works packages baseline and reporting on time

Manage the works package programmes by guiding site / project engineers to Plan, Monitor and Control their works package programme effectively

Provide weekly and monthly reports on all the works package programme to the Project Controls Manager outlining key activities in the period and highlighting activities, actions and issues that require planning and attention

Set up and train new users and provide continuing ad hoc and planning support to the construction team

Maintain project controls procedure and administration of Primavera P6 database
CIVIL ENGINEERS – SNR/SITE ENGINEER
We are currently recruiting for two positions.  A civils engineer with a minimum of 4-years' experience ideally within roading projects and a Senior site engineer with experience in steel structures.
Purpose of these Positions:
The purpose of the role is to plan, organise and manage the costs, programme and construction of the concrete & steel structures planned for the project. Assist with managing a large structures construction team working on multiple structures to achieve programme, safety & quality targets within budget.
Qualification & Experience needed:
Engineering degree with a Structures and Civils background is essential

Strong analytical and people skills

Experience working on structures/civils within a major Construction project

Experience with building box culverts and viaducts preferred
QUALITY ENGINEER – SENIOR
The purpose of this role:
To effectively support the Northern Express Group (NX2) project in attaining its business objectives nd achieving excellence in its key result areas.
To manage and facilitate all project quality requirements for your respective construction area(s) while ensuring alignment to the overall quality requirements for the project.

To facilitate an effective working relationship around quality assurance between the Design, Construction and Quality & Project Systems Teams.

To actively promote a positive quality culture while providing quality leadership, engineering solutions, training, insight and quality systems development.

To monitor and measure quality related performance with respect to quality audits, site inspections, quality KRAs and supplier sub-contractor audits and inspections.

To assist in the development, implementation and promotion of efficient systems that ensure the successful delivery and project handover of all quality assurance documentation as per the operational and project requirements

Competencies/Qualifications:
Previous experience as an engineer on a civil, infrastructure or structural project or equivalent experience in a Quality Engineer or Quality Manager role

A good understanding of project systems, processes, document management, handover deliverables and quality principles around ISO 9001:2015

Excel, Word and Power Point skills

Good communication and enthusiasm for quality principles
EA to CEO – NX2 Group
We are inviting expressions of interest for the position of EA to CEO of the Northern Expression Group.  This is a part -time position based in Warkworth with some travel to Auckland for monthly board meetings.  (Hours & Days of work can be negotiated)
Competencies/Qualifications:
Previous experience in a EA role essential

Board reporting, minutes, agenda and setting up PowerPoints

Events coordination (to include venue set up and catering)

Strong proficiency in MS suite (Microsoft 365 is ideal)
RECRUITMENT PROCESS – WHAT YOU NEED TO KNOW:
Submit your CV and cover note clearly outlining which position you are applying for. You should also include your relevant experience and any additional qualifications or licenses you may hold to help us understand your suitability.
Please email this to recruitment@nx2.co.nz
Only shortlisted candidates will be contacted for phone screening and then face to face interviews. If you don't hear from us it means you have not been suitable for the current roles, but please keep an eye on our website for other possible roles.
Candidates will be required to undergo Drug and Alcohol Testing.
Candidates will be asked to obtain Ministry of Justice clearance (Police Check).
Ideally, you should have a Driver's License – In some instances, a License check will also be conducted, especially for those positions where you'll be required to drive a vehicle or machinery.
Candidates will also be required to undergo a pre-employment medical check before any appointments are made.
Should you wish to obtain the full job description for any of the positions described here, please email our HR team on recruitment@nx2.co.nz
APPLY NOW!
If you would like to apply for any of the positions through Hōkai Nuku please:
1.      Email your CV, noting which position you are applying for and list
your Iwi/Hapū affiliations to:
2.      These will be forwarded to the Northern Express Group Recruitment on
the day that they are received, who will then implement their own
recruitment process as per their attached pānui.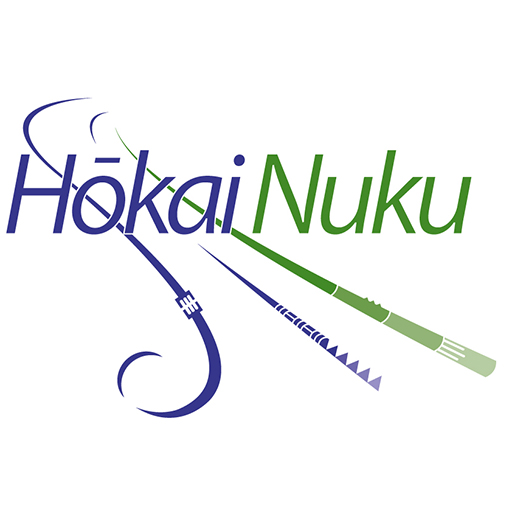 Pūhoi to Warkworth
The Pūhoi to Warkworth project will extend the four-lane Northern Motorway (State Highway 1) from the Johnstone's Hill tunnels to just north of Warkworth. Building a safer, more reliable State Highway connection for motorists, freight and tourism will encourage economic growth and support expected population growth.
Warkworth to Wellsford
The Warkworth to Wellsford project is the second section of Ara Tūhono – Pūhoi to Wellsford Roads of National Significance. The project is now in an investigation phase which includes further technical assessments of routes identified in 2010 following community consultation.
OUR PARTNERS
The relationship between the Transport Agency and Hōkai Nuku as Treaty partners has been formalised in a relationship agreement.